Mary Poppins Returns
PG
for some mild thematic elements and brief action


Emily Blunt , Lin-Manuel Miranda

-

2 hr. 10 mins.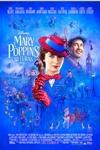 The film is set in 1930s depression-era London (the time period of the original novels) and is drawn from the wealth of material in PL Travers' additional seven books. In the story, Michael (Whishaw) and Jane (Mortimer) are now grown up, with Michael, his three children and their housekeeper, Ellen (Walters), living on Cherry Tree Lane. After Michael suffers a personal loss, the enigmatic nanny Mary Poppins (Blunt) re-enters the lives of the Banks family, and, along with the optimistic street lamplighter Jack (Miranda), uses her unique magical skills to help the family rediscover the joy and wonder missing in their lives. Mary Poppins also introduces the children to a new assortment of colorful and whimsical characters, including her eccentric cousin, Topsy (Streep).
Trailer
---
Aquaman
PG-13
for sequences of sci-fi violence and action, and for some language


Jason Momoa , Amber Heard

-

2 hr. 23 mins.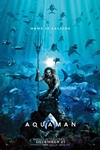 The film reveals the origin story of half-human, half-Atlantean Arthur Curry and takes him on the journey of his lifetime - one that will not only force him to face who he really is, but to discover if he is worthy of who he was born to be... a king.
Trailer
---
Bumblebee
PG-13
for sequences of sci-fi action violence


Hailee Steinfeld , Pamela Adlon

-

1 hr. 54 mins.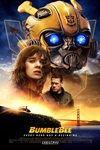 On the run in the year 1987, Bumblebee finds refuge in a junkyard in a small Californian beach town. Charlie (Hailee Steinfeld), on the cusp of turning 18 and trying to find her place in the world, discovers Bumblebee, battle-scarred and broken. When Charlie revives him, she quickly learns this is no ordinary, yellow VW bug.
Trailer
---
Holmes & Watson
PG-13
for crude sexual material, some violence, language and drug references


Will Ferrell , John C. Reilly

-

1 hr. 30 mins.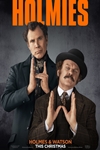 The Step Brothers are reunited - this time playing the world's greatest consulting detective and his loyal biographer - as Will Ferrell and John C. Reilly star as Holmes & Watson.
Trailer
---
Escape Room
PG-13
for terror/perilous action, violence, some suggestive material and language


Taylor Russell , Logan Miller

-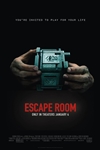 Six strangers find themselves in circumstances beyond their control and must use their wits to survive.
Trailer
---
A Dog's Way Home
PG
for thematic elements, some peril and language


Ashley Judd , Alexandra Shipp

-

1 hr. 35 mins.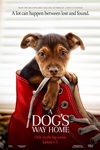 A Dog's Way Home chronicles the heartwarming adventure of Bella, a dog who embarks on an epic 400-mile journey home after she is separated from her beloved human.
Trailer
---
Glass
PG-13
for violence including some bloody images, thematic elements, and language


Bruce Willis , Samuel L. Jackson

-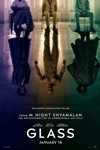 From Unbreakable, Bruce Willis returns as David Dunn as does Samuel L. Jackson as Elijah Price, known also by his pseudonym Mr. Glass. Joining from Split are James McAvoy, reprising his role as Kevin Wendell Crumb and the multiple identities who reside within, and Anya Taylor-Joy as Casey Cooke, the only captive to survive an encounter with The Beast. Following the conclusion of Split, Glass finds Dunn pursuing Crumb's superhuman figure of The Beast in a series of escalating encounters, while the shadowy presence of Price emerges as an orchestrator who holds secrets critical to both men.
Trailer
---
The Kid Who Would Be King
PG
for fantasy action violence, scary images, thematic elements including some bullying, and language


Louis Ashbourne Serkis , Dean Chaumoo

-

1 hr. 50 mins.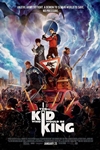 Old school magic meets the modern world in the epic adventure THE KID WHO WOULD BE KING. Alex (Ashbourne Serkis) thinks he's just another nobody, until he stumbles upon the mythical Sword in the Stone, Excalibur. Now, he must unite his friends and enemies into a band of knights and, together with the legendary wizard Merlin (Stewart), take on the wicked enchantress Morgana (Ferguson). With the future at stake, Alex must become the great leader he never dreamed he could be.
Trailer
---