Godzilla: King of the Monsters
PG-13
for sequences of monster action violence and destruction, and for some language


Kyle Chandler , Vera Farmiga

-

2 hr. 12 mins.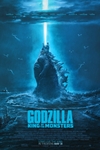 The new story follows the heroic efforts of the crypto-zoological agency Monarch as its members face off against a battery of god-sized monsters, including the mighty Godzilla, who collides with Mothra, Rodan, and his ultimate nemesis, the three-headed King Ghidorah. When these ancient super-species - thought to be mere myths - rise again, they all vie for supremacy, leaving humanity's very existence hanging in the balance.
Trailer
---
Ma
R
for violent/disturbing material, language throughout, sexual content, and for teen drug and alcohol use


Octavia Spencer , Diana Silvers

-

1 hr. 39 mins.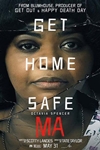 Sue Ann is a loner who keeps to herself in her quiet Ohio town. One day, she is asked by Maggie, a new teenager in town, to buy some booze for her and her friends, and Sue Ann sees the chance to make some unsuspecting, if younger, friends of her own. She offers the kids the chance to avoid drinking and driving by hanging out in the basement of her home. But there are some house rules: One of the kids has to stay sober. Don't curse. Never go upstairs. And call her "Ma." But as Ma's hospitality starts to curdle into obsession, what began as a teenage dream turns into a terrorizing nightmare, and Ma's place goes from the best place in town to the worst place on earth.
Trailer
---
Rocketman
R
for language throughout, some drug use and sexual content


Taron Egerton , Jamie Bell

-

2 hr. 1 mins.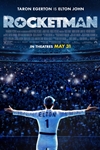 ROCKETMAN is an epic musical fantasy about the incredible human story of Elton John's breakthrough years. The film follows the fantastical journey of transformation from shy piano prodigy Reginald Dwight into international superstar Elton John. This inspirational story - set to Elton John's most beloved songs and performed by star Taron Egerton - tells the universally relatable story of how a small-town boy became one of the most iconic figures in pop culture. ROCKETMAN also stars Jamie Bell as Elton's longtime lyricist and writing partner Bernie Taupin, Richard Madden as Elton's first manager, John Reid, and Bryce Dallas Howard as Elton's mother Sheila Farebrother.
Trailer
---
Dark Phoenix
PG-13
for intense sequences of sci-fi violence and action including some gunplay, disturbing images, and brief strong language


James McAvoy , Michael Fassbender

-

1 hr. 53 mins.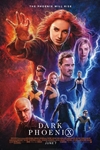 This is the story of one of the X-Men's most beloved characters, Jean Grey, as she evolves into the iconic DARK PHOENIX. During a life-threatening rescue mission in space, Jean is hit by a cosmic force that transforms her into one of the most powerful mutants of all. Wrestling with this increasingly unstable power as well as her own personal demons, Jean spirals out of control, tearing the X-Men family apart and threatening to destroy the very fabric of our planet. The film is the most intense and emotional X-Men movie ever made. It is the culmination of 20 years of X-Men movies, as the family of mutants that we've come to know and love must face their most devastating enemy yet -- one of their own.
Trailer
---
The Secret Life of Pets 2
PG
for some action and rude humor


Kevin Hart , Jenny Slate

-

1 hr. 26 mins.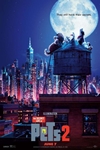 Terrier Max (Patton Oswalt) is coping with some major life changes. His owner (Ellie Kemper) is now married and has a toddler, Liam. Max is so worried about protecting the boy that he develops a nervous tic. On a family trip to a farm, Max and mutt Duke (Eric Stonestreet) encounter canine-intolerant cows, hostile foxes and a terrifying turkey, all of which only elevates Max's anxiety. Luckily, Max gets some guidance from veteran farm dog Rooster (Harrison Ford, making his animated-film debut), who pushes Max to ditch his neuroses, find his inner alpha, and give Liam a little more freedom.
Meanwhile, while her owner is away, plucky Pomeranian Gidget (Jenny Slate) tries to rescue Max's favorite toy from a cat-packed apartment with a little help from her feline friend, Chloe (Lake Bell), who has discovered the joys of catnip.
And crazy-but-cute bunny Snowball (Kevin Hart) gets delusions of grandeur that he's an actual superhero after his owner Molly starts dressing him in superhero pajamas. But when Daisy (Tiffany Haddish), a fearless Shih Tzu, shows up to ask for Snowball's help on a dangerous mission, he'll have to summon the courage to become the hero he's only been pretending to be.
Can Max, Snowball, Gidget and the rest of the gang find the inner courage to face their biggest fears?
Trailer
---
Men In Black: International
PG-13
for sci-fi action some language and suggestive material


Chris Hemsworth , Tessa Thompson

-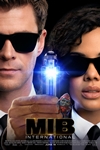 The Men in Black have always protected the Earth from the scum of the universe. In this new adventure, they tackle their biggest, most global threat to date: a mole in the Men in Black organization.
Trailer
---
Shaft
R
for pervasive language, violence, sexual content, some drug material and brief nudity


Samuel L. Jackson , Jessie T. Usher

-

1 hr. 51 mins.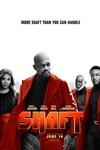 JJ, aka John Shaft Jr. (Usher), may be a cyber security expert with a degree from MIT, but to uncover the truth behind his best friend's untimely death, he needs an education only his dad can provide. Absent throughout JJ's youth, the legendary locked-and-loaded John Shaft (Jackson) agrees to help his progeny navigate Harlem's heroin-infested underbelly. And while JJ's own FBI analyst's badge may clash with his dad's trademark leather duster, there's no denying family. Besides, Shaft's got an agenda of his own, and a score to settle that's professional and personal.
Trailer
---
Toy Story 4
G



Tom Hanks , Tim Allen

-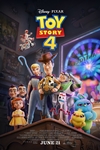 Woody has always been confident about his place in the world and that his priority is taking care of his kid, whether that's Andy or Bonnie. But when Bonnie adds a reluctant new toy called "Forky" to her room, a road trip adventure alongside old and new friends will show Woody how big the world can be for a toy.
Trailer
---