Guardians of the Galaxy Vol. 2
PG-13
for sequences of sci-fi action and violence, language, and brief suggestive content


Chris Pratt , Zoe Saldana

-

2 hr. 17 mins.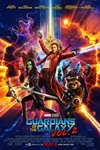 Set to the all-new sonic backdrop of Awesome Mixtape #2, Marvel Studios' "Guardians of the Galaxy Vol. 2" continues the team's adventures as they traverse the outer reaches of the cosmos. The Guardians must fight to keep their newfound family together as they unravel the mystery of Peter Quill's true parentage. Old foes become new allies and fan-favorite characters from the classic comics will come to our heroes' aid as the Marvel Cinematic Universe continues to expand.
Trailer
---
King Arthur: Legend of the Sword
PG-13
for sequences of violence and action, some suggestive content and brief strong language


Charlie Hunnam , Astrid Bergès-Frisbey

-

2 hr. 6 mins.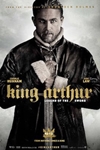 When the child Arthur's father is murdered, Vortigern, Arthur's uncle, seizes the crown. Robbed of his birthright and with no idea who he truly is, Arthur comes up the hard way in the back alleys of the city. But once he pulls the sword from the stone, his life is turned upside down and he is forced to acknowledge his true legacy - whether he likes it or not.
Trailer
---
Alien: Covenant
R
for sci-fi violence, bloody images, language and some sexuality/nudity


Michael Fassbender , Katherine Waterston

-

2 hr. 3 mins.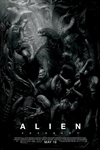 Bound for a remote planet on the far side of the galaxy, the crew of the colony ship Covenant discovers what they think is an uncharted paradise, but is actually a dark, dangerous world -- whose sole inhabitant is the "synthetic" David, survivor of the doomed Prometheus expedition.
Trailer
---
Diary of a Wimpy Kid: The Long Haul
PG
for some rude humor


Jason Ian Drucker , Charlie Wright

-

1 hr. 30 mins.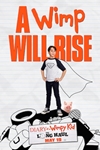 In DIARY OF A WIMPY KID: THE LONG HAUL, based on the record-breaking book series, a family road trip to attend Meemaw's 90th birthday party goes hilariously off course--thanks to Greg's newest scheme to (finally!) become famous.
Trailer
---
Baywatch
R
for language throughout, crude sexual content, and graphic nudity


Dwayne Johnson , Zac Efron

-

1 hr. 59 mins.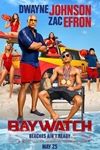 The story follows devoted lifeguard Mitch Buchannon as he butts heads with a brash new recruit. Together, they uncover a local criminal plot that threatens the future of the Bay.
Trailer
---
Pirates of the Caribbean: Dead Men Tell No Tales
PG-13
for sequences of adventure violence, and some suggestive content


Johnny Depp , Kaya Scodelario

-

2 hr. 15 mins.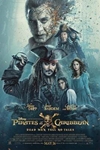 The rip-roaring adventure finds down-on-his-luck Captain Jack feeling the winds of ill-fortune blowing strongly his way when deadly ghost sailors, led by the terrifying Captain Salazar, escape from the Devil's Triangle bent on killing every pirate at sea - notably Jack. Jack's only hope of survival lies in the legendary Trident of Poseidon, but to find it he must forge an uneasy alliance with Carina Smyth, a brilliant and beautiful astronomer, and Henry, a headstrong young sailor in the Royal Navy. At the helm of the Dying Gull, his pitifully small and shabby ship, Captain Jack seeks not only to reverse his recent spate of ill fortune, but to save his very life from the most formidable and malicious foe he has ever faced.
Trailer
---
Captain Underpants: The First Epic Movie
PG
for mild rude humor throughout


Kevin Hart , Ed Helms

-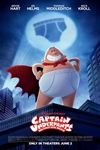 This raucously subversive comedy for the entire family tells the story of two overly imaginative pranksters named George and Harold, who hypnotize their principal into thinking he's a ridiculously enthusiastic, incredibly dimwitted superhero named Captain Underpants.
Trailer
---