The House With A Clock In Its Walls
PG
for thematic elements including sorcery, some action, scary images, rude humor and language


Jack Black , Cate Blanchett

-

1 hr. 40 mins.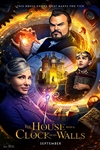 In the tradition of Amblin classics where fantastical events occur in the most unexpected places, Jack Black and two-time Academy Award® winner Cate Blanchett star in THE HOUSE WITH A CLOCK IN ITS WALLS, from Amblin Entertainment. The magical adventure tells the spine-tingling tale of 10-year-old Lewis (Owen Vaccaro) who goes to live with his uncle in a creaky old house with a mysterious tick-tocking heart. But his new town's sleepy façade jolts to life with a secret world of warlocks and witches when Lewis accidentally awakens the dead.
Trailer
---
Night School
PG-13
for crude and sexual content throughout, language, some drug references and violence


Kevin Hart , Tiffany Haddish

-

1 hr. 51 mins.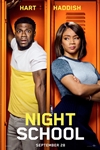 The comedy follows a group of misfits who are forced to attend adult classes in the longshot chance they'll pass the GED exam.
Trailer
---
Smallfoot
PG
for some action, rude humor, and thematic elements


Channing Tatum , James Corden

-

1 hr. 38 mins.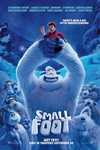 An animated adventure for all ages, with original music and an all-star cast, Smallfoot turns the Bigfoot legend upside down when a bright young Yeti finds something he thought didn't exist - a human. News of this Smallfoot throws the simple Yeti community into an uproar over what else might be out there in the big world beyond their snowy village, in an all new story about friendship, courage and the joy of discovery.
Trailer
---
A Star is Born
R
for language throughout, some sexuality/nudity and substance abuse


Lady Gaga , Bradley Cooper

-

2 hr. 15 mins.
In this new take on the tragic love story, he plays seasoned musician Jackson Maine, who discovers - and falls in love with - struggling artist Ally (Gaga). She has just about given up on her dream to make it big as a singer, until Jack coaxes her into the spotlight.  But even as Ally's career takes off, the personal side of their relationship is breaking down, as Jack fights an ongoing battle with his own internal demons.
Trailer
---
Venom
PG-13
for intense sequences of sci-fi violence and action, and for language


Tom Hardy , Michelle Williams

-

1 hr. 52 mins.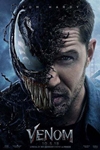 One of Marvel's most enigmatic, complex and badass characters comes to the big screen, starring Academy Award® nominated actor Tom Hardy as the lethal protector Venom.
Trailer
---
Bad Times at the El Royale



Jeff Bridges , Cynthia Erivo

-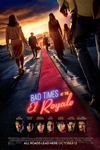 Seven strangers, each with a secret to bury, meet at Lake Tahoe's El Royale, a rundown hotel with a dark past. Over the course of one fateful night, everyone will have a last shot at redemption... before everything goes to hell.
Trailer
---
First Man
PG-13
for some thematic content involving peril, and brief strong language


Ryan Gosling , Kyle Chandler

-

2 hr. 18 mins.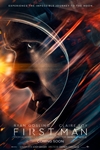 On the heels of their six-time Academy Award®-winning smash, La La Land, Oscar®-winning director Damien Chazelle and star Ryan Gosling reteam for Universal Pictures' First Man, the riveting story of NASA's mission to land a man on the moon, focusing on Neil Armstrong and the years 1961-1969. A visceral, first-person account, based on the book by James R. Hansen, the movie will explore the sacrifices and the cost on Armstrong and on the nation of one of the most dangerous missions in history.
Trailer
---
Goosebumps 2: Haunted Halloween
PG
for scary creature action and images, some thematic elements, rude humor and language


Madison Iseman , Ben O'Brien

-

1 hr. 40 mins.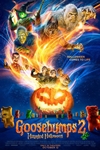 Slappy is back to wreak more havoc this Halloween in a brand-new comedy adventure based on R.L. Stine's 400-million-selling series of books.
Trailer
---
Halloween (2018)
R
for horror violence and bloody images, language, brief drug use and nudity


Jamie Lee Curtis , Judy Greer

-

1 hr. 49 mins.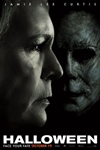 Jamie Lee Curtis returns to her iconic role as Laurie Strode, who comes to her final confrontation with Michael Myers, the masked figure who has haunted her since she narrowly escaped his killing spree on Halloween night four decades ago.
Trailer
---