Atomic Blonde
R
for sequences of strong violence, language throughout, and some sexuality/nudity


James McAvoy , Charlize Theron

-

1 hr. 55 mins.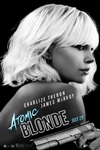 The crown jewel of Her Majesty's Secret Intelligence Service, Agent Lorraine Broughton is equal parts spycraft, sensuality and savagery, willing to deploy any of her skills to stay alive on her impossible mission. Sent alone into Berlin to deliver a priceless dossier out of the destabilized city, she partners with embedded station chief David Percival to navigate her way through the deadliest game of spies.
Trailer
---
The Emoji Movie
PG
for rude humor


Anna Faris , T.J. Miller

-

1 hr. 31 mins.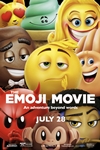 Hidden within the messaging app is Textopolis, a bustling city where all your favorite emojis live, hoping to be selected by the phone's user. In this world, each emoji has only one facial expression - except for Gene, an exuberant emoji who was born without a filter and is bursting with multiple expressions. Determined to become "normal" like the other emojis, Gene enlists the help of his handy best friend Hi-5 and the famous code breaker emoji Jailbreak. Together, they embark on an epic "app-venture" through the apps on the phone, each its own wild and fun world, to find the Code that will fix Gene. But when a greater danger threatens the phone, the fate of all emojis depends on these three unlikely friends who must save their world before it's deleted forever.
Trailer
---
The Dark Tower
PG-13
for thematic material including sequences of gun violence and action


Idris Elba , Matthew McConaughey

-

1 hr. 34 mins.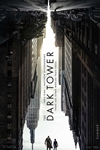 There are other worlds than these. Stephen King's The Dark Tower, the ambitious and expansive story from one of the world's most celebrated authors, makes its launch to the big screen. The last Gunslinger, Roland Deschain (Idris Elba), has been locked in an eternal battle with Walter O'Dim, also known as the Man in Black (Matthew McConaughey), determined to prevent him from toppling the Dark Tower, which holds the universe together. With the fate of the worlds at stake, good and evil will collide in the ultimate battle as only Roland can defend the Tower from the Man in Black.
Trailer
---
Annabelle: Creation
R
for horror violence and terror


Stephanie Sigman , Talitha Bateman

-

1 hr. 49 mins.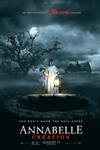 In "Annabelle: Creation", several years after the tragic death of their little girl, a dollmaker and his wife welcome a nun and several girls from a shuttered orphanage into their home, soon becoming the target of the dollmaker's possessed creation, Annabelle.
Trailer
---
The Nut Job 2: Nutty By Nature
PG
for action and some rude humor


Will Arnett , Brendan Fraser

-

1 hr. 26 mins.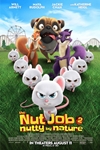 Surly Squirrel (Will Arnett) and the gang are back. We are once again in Oakton where the evil mayor has decided to bulldoze Liberty Park and build a dangerous amusement park in its place. Surly and his ragtag group of animal friends band together to save their home, defeat the mayor, and take back the park.
Trailer
---
The Hitman's Bodyguard
R
for strong violence and language throughout


Ryan Reynolds , Samuel L. Jackson

-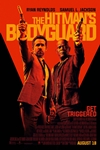 The world's top protection agent gets a new client: a hit man who came in from the cold. They've been on the opposite ends of a bullet for years. Now they must team up and have only 24 hours to get to The Hague to bring down a murderous dictator.
Trailer
---