The Kid Who Would Be King
PG
for fantasy action violence, scary images, thematic elements including some bullying, and language


Louis Ashbourne Serkis , Dean Chaumoo

-

2 hr. 0 mins.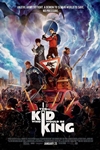 Old school magic meets the modern world in the epic adventure THE KID WHO WOULD BE KING. Alex (Ashbourne Serkis) thinks he's just another nobody, until he stumbles upon the mythical Sword in the Stone, Excalibur. Now, he must unite his friends and enemies into a band of knights and, together with the legendary wizard Merlin (Stewart), take on the wicked enchantress Morgana (Ferguson). With the future at stake, Alex must become the great leader he never dreamed he could be.
Trailer
---
The LEGO Movie 2: The Second Part
PG
for mild action and rude humor


Chris Pratt , Elizabeth Banks

-

1 hr. 46 mins.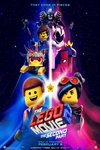 It's been five years since everything was awesome and the citizens are facing a huge new threat: LEGO DUPLOŽ invaders from outer space, wrecking everything faster than they can rebuild.The battle to defeat them and restore harmony to the LEGO universe will take Emmet, Lucy, Batman and their friends to faraway, unexplored worlds, including a strange galaxy where everything is a musical. It will test their courage, creativity and Master Building skills, and reveal just how special they really are.
Trailer
---
What Men Want
R



Taraji P. Henson , Aldis Hodge

-

1 hr. 57 mins.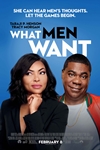 Ali Davis (Taraji P. Henson) is a successful sports agent who's constantly boxed out by her male colleagues. When Ali is passed up for a well-deserved promotion, she questions what else she needs to do to succeed in a man's world... until she gains the ability to hear men's thoughts! With her newfound power, Ali looks to outsmart her colleagues as she races to sign the next basketball superstar, but the lengths she has to go to will put her relationship with her best friends and a potential new love interest (Aldis Hodge) to the test.
Trailer
---
Isn't It Romantic
PG-13
for language, some sexual material, and a brief drug reference


Rebel Wilson , Liam Hemsworth

-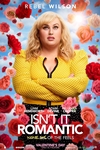 New York City architect Natalie works hard to get noticed at her job but is more likely to be asked to deliver coffee and bagels than to design the city's next skyscraper. And if things weren't bad enough, Natalie, a lifelong cynic when it comes to love, has an encounter with a mugger that renders her unconscious, waking to discover that her life has suddenly become her worst nightmare - a romantic comedy - and she is the leading lady.
Trailer
---
Alita: Battle Angel
PG-13
for sequences of sci-fi violence and action, and for some language


Rosa Salazar , Christoph Waltz

-

2 hr. 22 mins.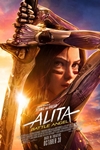 From visionary filmmakers James Cameron (AVATAR) and Robert Rodriguez (SIN CITY), comes ALITA: BATTLE ANGEL, an epic adventure of hope and empowerment. When Alita (Rosa Salazar) awakens with no memory of who she is in a future world she does not recognize, she is taken in by Ido (Christoph Waltz), a compassionate doctor who realizes that somewhere in this abandoned cyborg shell is the heart and soul of a young woman with an extraordinary past. As Alita learns to navigate her new life and the treacherous streets of Iron City, Ido tries to shield her from her mysterious history while her street-smart new friend Hugo (Keean Johnson) offers instead to help trigger her memories. But it is only when the deadly and corrupt forces that run the city come after Alita that she discovers a clue to her past - she has unique fighting abilities that those in power will stop at nothing to control. If she can stay out of their grasp, she could be the key to saving her friends, her family and the world she's grown to love.
Trailer
---
Happy Death Day 2U
PG-13
for violence, language, sexual material and thematic elements


Jessica Rothe ,

-

1 hr. 40 mins.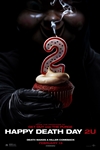 This time, our hero Tree discovers that dying over and over was surprisingly easier than the dangers that lie ahead.
Trailer
---
How to Train Your Dragon: The Hidden World
PG
for adventure action and some mild rude humor


Jay Baruchel , America Ferrera

-

1 hr. 44 mins.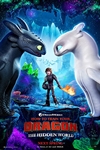 As Hiccup fulfills his dream of creating a peaceful dragon utopia, Toothless' discovery of an untamed, elusive mate draws the Night Fury away. When danger mounts at home and Hiccup's reign as village chief is tested, both dragon and rider must make impossible decisions to save their kind.
Trailer
---
Tyler Perry's A Madea Family Funeral
PG-13
for crude sexual content, language, and drug references throughout


Tyler Perry , Cassi Davis

-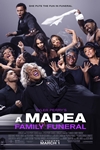 A joyous family reunion becomes a hilarious nightmare as Madea and the crew travel to backwoods Georgia, where they find themselves unexpectedly planning a funeral that might unveil unsavory family secrets.
Trailer
---
Captain Marvel



Brie Larson , Samuel L. Jackson

-

2 hr. 8 mins.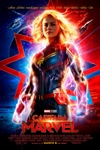 The story follows Carol Danvers as she becomes one of the universe's most powerful heroes when Earth is caught in the middle of a galactic war between two alien races. Set in the 1990s, Captain Marvel is an all-new adventure from a previously unseen period in the history of the Marvel Cinematic Universe.
Trailer
---