Flatliners
PG-13
for violence and terror, sexual content, language, thematic material, and some drug references


Kiersey Clemons , Nina Dobrev

-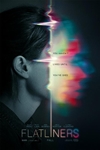 In Flatliners, five medical students, hoping to gain insight into the mystery of what lies beyond the confines of life, embark on a daring and dangerous experiment. By stopping their hearts for short periods of time, each triggers a near-death experience. As the investigation becomes more and more perilous, they are forced to confront the sins of their pasts, as well as contend with the paranormal consequences of trespassing to the other side.
Trailer
---
Blade Runner 2049
R
for violence, some sexuality, nudity and language


Ryan Gosling , Harrison Ford

-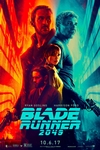 Thirty years after the events of the first film, a new blade runner, LAPD Officer K, unearths a long-buried secret that has the potential to plunge what's left of society into chaos. K's discovery leads him on a quest to find Rick Deckard, a former LAPD blade runner who has been missing for 30 years.
Trailer
---
My Little Pony: The Movie
PG
for mild action


Kristin Chenoweth , Tara Strong

-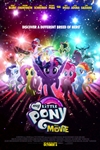 A dark force threatens Ponyville, and the Mane 6 – Twilight Sparkle, Applejack, Rainbow Dash, Pinkie Pie, Fluttershy, and Rarity – embark on an unforgettable journey beyond Equestria where they meet new friends and exciting challenges on a quest to use the magic of friendship to save their home.
Trailer
---
Happy Death Day
PG-13
for violence/terror, crude sexual content, language, some drug material and partial nudity


Jessica Rothe , Israel Broussard

-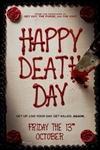 A college student relives the day of her murder with both its unexceptional details and terrifying end until she discovers her killer's identity.
Trailer
---
Only the Brave
PG-13
for thematic content, some sexual references, language and drug material


Jennifer Connelly , Miles Teller

-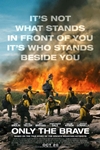 All men are created equal... then, a few become firefighters. Only the Brave, based on the true story of the Granite Mountain Hotshots, is the heroic story of one unit of local firefighters that through hope, determination, sacrifice, and the drive to protect families, communities, and our country become one of the most elite firefighting teams in the country. As most of us run from danger, they run toward it - they watch over our lives, our homes, everything we hold dear, as they forge a unique brotherhood that comes into focus with one fateful fire.
Trailer
---
Tyler Perry's Boo 2! A Madea Halloween
PG-13
for sexual references, drug content, language and some horror images


Tyler Perry , Inanna Sarkis

-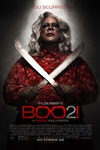 Madea and the gang are back for this hilarious sequel. Madea, Bam and Hattie venture to a haunted campground and the group must literally run for their lives when monsters, goblins and the bogeyman are unleashed.
Trailer
---
A Bad Moms Christmas
R
for crude sexual content and language throughout, and some drug use


Mila Kunis , Kristen Bell

-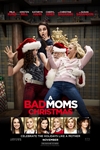 A BAD MOMS CHRISTMAS follows our three under-appreciated and over- burdened women as they rebel against the challenges and expectations of the Super Bowl for moms: Christmas. And if creating a more perfect holiday for their families wasn't hard enough, they have to do all of that while hosting and entertaining their own mothers. By the end of the journey, our moms will redefine how to make the holidays special for all and discover a closer relationship with their mothers.
Trailer
---
Thor: Ragnarok



Chris Hemsworth , Tom Hiddleston

-

2 hr. 10 mins.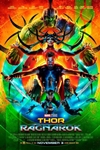 In Marvel Studios' Thor: Ragnarok, Thor is imprisoned on the other side of the universe without his mighty hammer and finds himself in a race against time to get back to Asgard to stop Ragnarok, the destruction of his homeworld and the end of Asgardian civilization at the hands of an all-powerful new threat, the ruthless Hela. But first he must survive a deadly gladiatorial contest that pits him against his former ally and fellow Avenger, the Incredible Hulk!
Trailer
---
Daddy's Home 2



Will Ferrell , Mark Wahlberg

-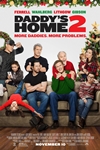 Dusty (Mark Wahlberg) and Brad (Will Ferrell) have joined forces to provide their kids with the perfect Christmas. Their newfound partnership is put to the test when Dusty's old-school, macho Dad (Mel Gibson) and Brad's ultra-affectionate and emotional Dad (John Lithgow) arrive just in time to throw the holiday into complete chaos.
Trailer
---
Murder on the Orient Express



Kenneth Branagh , Willem Dafoe

-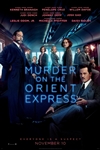 What starts out as a lavish train ride through Europe quickly unfolds into one of the most stylish, suspenseful and thrilling mysteries ever told. From the novel by best-selling author Agatha Christie, "Murder on the Orient Express" tells the tale of thirteen strangers stranded on a train, where everyone's a suspect. One man must race against time to solve the puzzle before the murderer strikes again.
Trailer
---