Uncle Drew
PG-13
for suggestive material, language and brief nudity


Kyrie Irving , Lil Rel Howery

-

1 hr. 43 mins.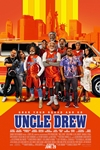 After draining his life savings to enter a team in the Rucker Classic street ball tournament in Harlem, Dax (LilRel Howery) is dealt a series of unfortunate setbacks, including losing his team to his longtime rival (Nick Kroll). Desperate to win the tournament and the cash prize, Dax stumbles upon the man, the myth, the legend Uncle Drew (NBA All-Star Kyrie Irving) and convinces him to return to the court one more time. The two men embark on a road trip to round up Drew's old basketball squad (Shaquille O'Neal, Chris Webber, Reggie Miller, Nate Robinson, and Lisa Leslie) and prove that a group of septuagenarians can still win the big one.
Trailer
---
The First Purge
R
for strong disturbing violence throughout, pervasive language, some sexuality and drug use


Y'Lan Noel , Lex Scott Davis

-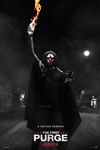 Behind every tradition lies a revolution. Next Independence Day, witness the rise of our country's 12 hours of annual lawlessness. Welcome to the movement that began as a simple experiment: The First Purge. To push the crime rate below one percent for the rest of the year, the New Founding Fathers of America (NFFA) test a sociological theory that vents aggression for one night in one isolated community. But when the violence of oppressors meets the rage of the marginalized, the contagion will explode from the trial-city borders and spread across the nation.
Trailer
---
Ant-Man and the Wasp
PG-13
for come sci-fi action violence


Paul Rudd , Evangeline Lilly

-

1 hr. 58 mins.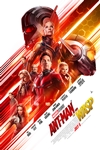 From the Marvel Cinematic Universe comes a new chapter featuring heroes with the astonishing ability to shrink: "Ant-Man and The Wasp." In the aftermath of "Captain America: Civil War," Scott Lang (Rudd) grapples with the consequences of his choices as both a Super Hero and a father. As he struggles to rebalance his home life with his responsibilities as Ant-Man, he's confronted by Hope van Dyne (Lilly) and Dr. Hank Pym (Douglas) with an urgent new mission. Scott must once again put on the suit and learn to fight alongside The Wasp as the team works together to uncover secrets from their past.
Trailer
---
Hotel Transylvania 3: Summer Vacation
PG
for some action and rude humor


Adam Sandler , Selena Gomez

-

1 hr. 37 mins.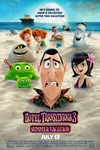 In Sony Pictures Animation's Hotel Transylvania 3, Mavis surprises Dracula with a family voyage on a luxury monster cruise ship so he can take a summer vacation from providing everyone else's vacation at the hotel, and the rest of Drac's Pack cannot resist tagging along. The monsters are all having a great time, indulging in all of the shipboard fun the cruise has to offer, from monster volleyball to colossus sized buffets and exotic excursions, but then the unexpected happens as Drac falls for the intriguing-yet-dangerous captain of the ship. Balancing family, friends, and a budding romance might just be too much, even for the most powerful vampire.
Trailer
---
Skyscraper
PG-13
for sequences of gun violence and action, and for brief strong language


Dwayne Johnson , Neve Campbell

-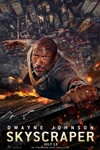 Global icon Dwayne Johnson leads the cast of Legendary's SKYSCRAPER as former FBI Hostage Rescue Team leader and U.S. war veteran Will Ford, who now assesses security for skyscrapers. On assignment in China he finds the tallest, safest building in the world suddenly ablaze, and he's been framed for it. A wanted man on the run, Will must find those responsible, clear his name and somehow rescue his family who is trapped inside the building...above the fire line.
Trailer
---
The Equalizer 2



Denzel Washington , Pedro Pascal

-

2 hr. 9 mins.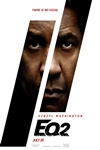 Denzel Washington returns to one of his signature roles in the first sequel of his career. Robert McCall serves an unflinching justice for the exploited and oppressed - but how far will he go when that is someone he loves?
Trailer
---
Mamma Mia! Here We Go Again
PG-13
for some suggestive material


Meryl Streep , Julie Walters

-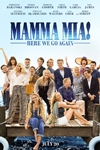 Get ready to sing and dance, laugh and love all over again.Ten years after Mamma Mia! The Movie grossed more than $600 million around the world, you are invited to return to the magical Greek island of Kalokairi in an all-new original musical based on the songs of ABBA. With the film's original cast returning and new additions including Lily James (Cinderella, Baby Driver), the musical comedy will open on July 20, 2018.
Trailer
---