Creed II
PG-13
for sports action violence, language, and a scene of sensuality


Sylvester Stallone , Michael B. Jordan

-

2 hr. 8 mins.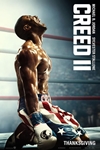 Life has become a balancing act for Adonis Creed. Between personal obligations and training for his next big fight, he is up against the challenge of his life. Facing an opponent with ties to his family's past only intensifies his impending battle in the ring. Rocky Balboa is there by his side through it all and, together, Rocky and Adonis will confront their shared legacy, question what's worth fighting for, and discover that nothing's more important than family. Creed II is about going back to basics to rediscover what made you a champion in the first place, and remembering that, no matter where you go, you can't escape your history.
Trailer
---
Ralph Breaks the Internet
PG
for some action and rude humor


John C. Reilly , Sarah Silverman

-

1 hr. 54 mins.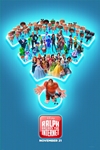 Video-game bad guy Ralph and best friend Vanellope von Schweetz leave the comforts of Litwak's arcade in an attempt to save her game, Sugar Rush. Their quest takes them to the vast, uncharted world of the internet where they rely on the citizens of the internet "the Netizens" to help navigate their way. Lending a virtual hand are Yesss, the head algorithm and the heart and soul of the trend-making site "BuzzzTube," and Shank, a tough-as-nails driver from a gritty online auto-racing game called Slaughter Race, a place Vanellope wholeheartedly embraces - so much so that Ralph worries he may lose the only friend he's ever had.
Trailer
---
Mortal Engines
PG-13
for sequences of futuristic violence and action


Hera Hilmar , Robert Sheehan

-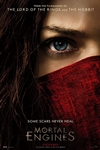 Hundreds of years after civilization was destroyed by a cataclysmic event, a mysterious young woman, Hester Shaw (Hera Hilmar), emerges as the only one who can stop London - now a giant, predator city on wheels - from devouring everything in its path. Feral, and fiercely driven by the memory of her mother, Hester joins forces with Tom Natsworthy (Robert Sheehan), an outcast from London, along with Anna Fang (Jihae), a dangerous outlaw with a bounty on her head.
Trailer
---
Spider-Man: Into the Spider-Verse



Shameik Moore , Jake Johnson

-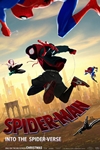 Spider-Man: Into the Spider-Verse introduces Brooklyn teen Miles Morales, and the limitless possibilities of the Spider-Verse, where more than one can wear the mask.
Trailer
---
Mary Poppins Returns
PG
for some mild thematic elements and brief action


Emily Blunt , Lin-Manuel Miranda

-

2 hr. 10 mins.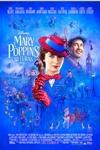 The film is set in 1930s depression-era London (the time period of the original novels) and is drawn from the wealth of material in PL Travers' additional seven books. In the story, Michael (Whishaw) and Jane (Mortimer) are now grown up, with Michael, his three children and their housekeeper, Ellen (Walters), living on Cherry Tree Lane. After Michael suffers a personal loss, the enigmatic nanny Mary Poppins (Blunt) re-enters the lives of the Banks family, and, along with the optimistic street lamplighter Jack (Miranda), uses her unique magical skills to help the family rediscover the joy and wonder missing in their lives. Mary Poppins also introduces the children to a new assortment of colorful and whimsical characters, including her eccentric cousin, Topsy (Streep).
Trailer
---
Aquaman
PG-13
for sequences of sci-fi violence and action, and for some language


Jason Momoa , Amber Heard

-

2 hr. 23 mins.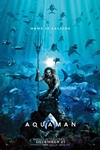 The film reveals the origin story of half-human, half-Atlantean Arthur Curry and takes him on the journey of his lifetime - one that will not only force him to face who he really is, but to discover if he is worthy of who he was born to be... a king.
Trailer
---
Bumblebee
PG-13
for sequences of sci-fi action violence


Hailee Steinfeld , Pamela Adlon

-

1 hr. 54 mins.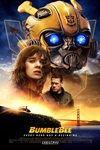 On the run in the year 1987, Bumblebee finds refuge in a junkyard in a small Californian beach town. Charlie (Hailee Steinfeld), on the cusp of turning 18 and trying to find her place in the world, discovers Bumblebee, battle-scarred and broken. When Charlie revives him, she quickly learns this is no ordinary, yellow VW bug.
Trailer
---