Fast & Furious Presents: Hobbs & Shaw
PG-13
for prolonged sequences of action and violence, suggestive material and some strong language


Dwayne Johnson , Jason Statham

-

2 hr. 16 mins.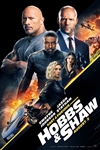 Ever since hulking lawman Hobbs (Johnson), a loyal agent of America's Diplomatic Security Service, and lawless outcast Shaw (Statham), a former British military elite operative, first faced off in 2015's Furious 7, the duo have swapped smack talk and body blows as they've tried to take each other down.
But when cyber-genetically enhanced anarchist Brixton (Idris Elba) gains control of an insidious bio-threat that could alter humanity forever - and bests a brilliant and fearless rogue MI6 agent (The Crown's Vanessa Kirby), who just happens to be Shaw's sister - these two sworn enemies will have to partner up to bring down the only guy who might be badder than themselves.
Trailer
---
Dora and the Lost City of Gold
PG
for action and some impolite humor


Isabela Moner , Eugenio Derbez

-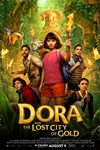 Having spent most of her life exploring the jungle with her parents, nothing could prepare Dora (Isabela Moner) for her most dangerous adventure ever - High School. Always the explorer, Dora quickly finds herself leading Boots (her best friend, a monkey), Diego (Jeffrey Wahlberg), a mysterious jungle inhabitant (Eugenio Derbez), and a rag tag group of teens on a live-action adventure to save her parents (Eva Longoria, Michael Peņa) and solve the impossible mystery behind a lost city of gold.
Trailer
---
The Angry Birds Movie 2
PG



Jason Sudeikis , Josh Gad

-

1 hr. 31 mins.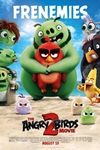 The flightless angry birds and the scheming green piggies take their beef to the next level in The Angry Birds Movie 2! When a new threat emerges that puts both Bird and Pig Island in danger, Red (Jason Sudeikis), Chuck (Josh Gad), Bomb (Danny McBride), and Mighty Eagle (Peter Dinklage) recruit Chuck's sister Silver (Rachel Bloom) and team up with pigs Leonard (Bill Hader), his assistant Courtney (Awkwafina), and techpig Garry (Sterling K. Brown) to forge an unsteady truce and form an unlikely superteam to save their homes.
Trailer
---
47 Meters Down: Uncaged
PG-13
for creature related violence and terror, some bloody images and brief rude gestures


John Corbett , Nia Long

-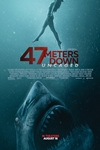 47 METERS DOWN - UNCAGED tells the story of four teens diving in a ruined underwater city, who quickly find themselves in a watery hell as their adventure turns to horror when they learn they are not alone in the submerged caves. As they swim deeper into the claustrophobic labyrinth of caves they enter the territory of the deadliest shark species in the ocean.
Trailer
---